Bringing Adobe Analytics clickstream data into BigQuery, the easy way! Now you have the option to automate the process of data transfer and loading through a simple connector service.

Why import Adobe Analytics raw data into BigQuery?
Join your digital data with additional data sources (i.e. CRM data, offline transactions, cost of products) overcoming limitations of Adobe
Integrate Adobe Analytics data in existing Data Studio reports
Utilise SQL to interrogate your data and gain much deeper understanding of your visitors' actions
Apply custom attribution models outside of the features Adobe Analytics is offering
Retrospectively apply processing and build custom SQL models
Debug your data collection process much more accurately by viewing individual page views and link events
Finally, build your own data repository where you hold all your clickstream data and it is available to Data Scientists and Data Engineers
What is the connector offering
Data transfer to Google Cloud Storage from an FTP location of your choice
Data load to your dataset in Google BigQuery
Old data is archived in Storage for future use/reference
Fully scheduled solution with cost minimisation in mind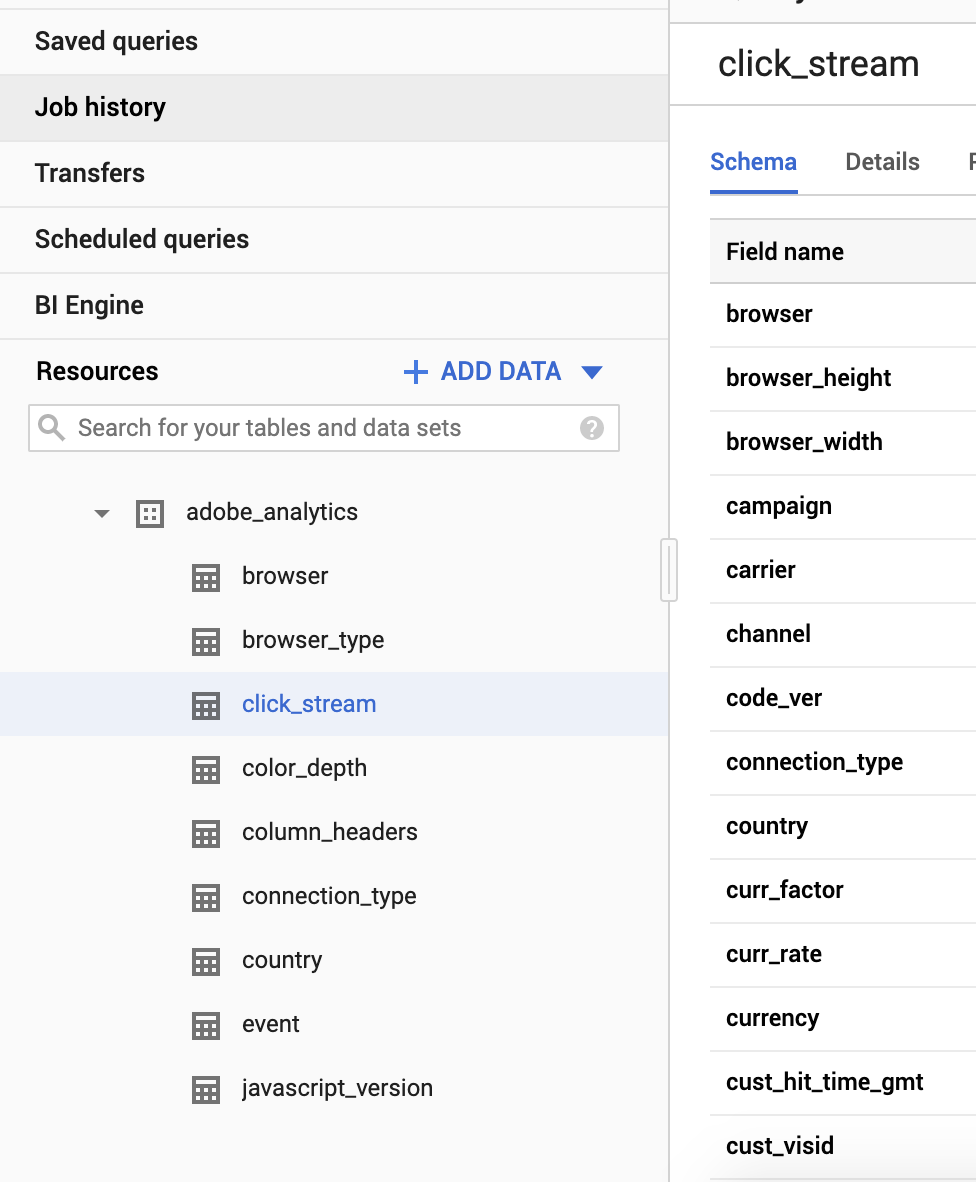 If this is new to you and want to understand more about the capabilities using Adobe Analytics Clickstream, the following posts will be highly informative in realising you potential:
Take part!
If you want to participate in it while the same time explore your raw data, get in touch at info@analyticsmayhem.com.